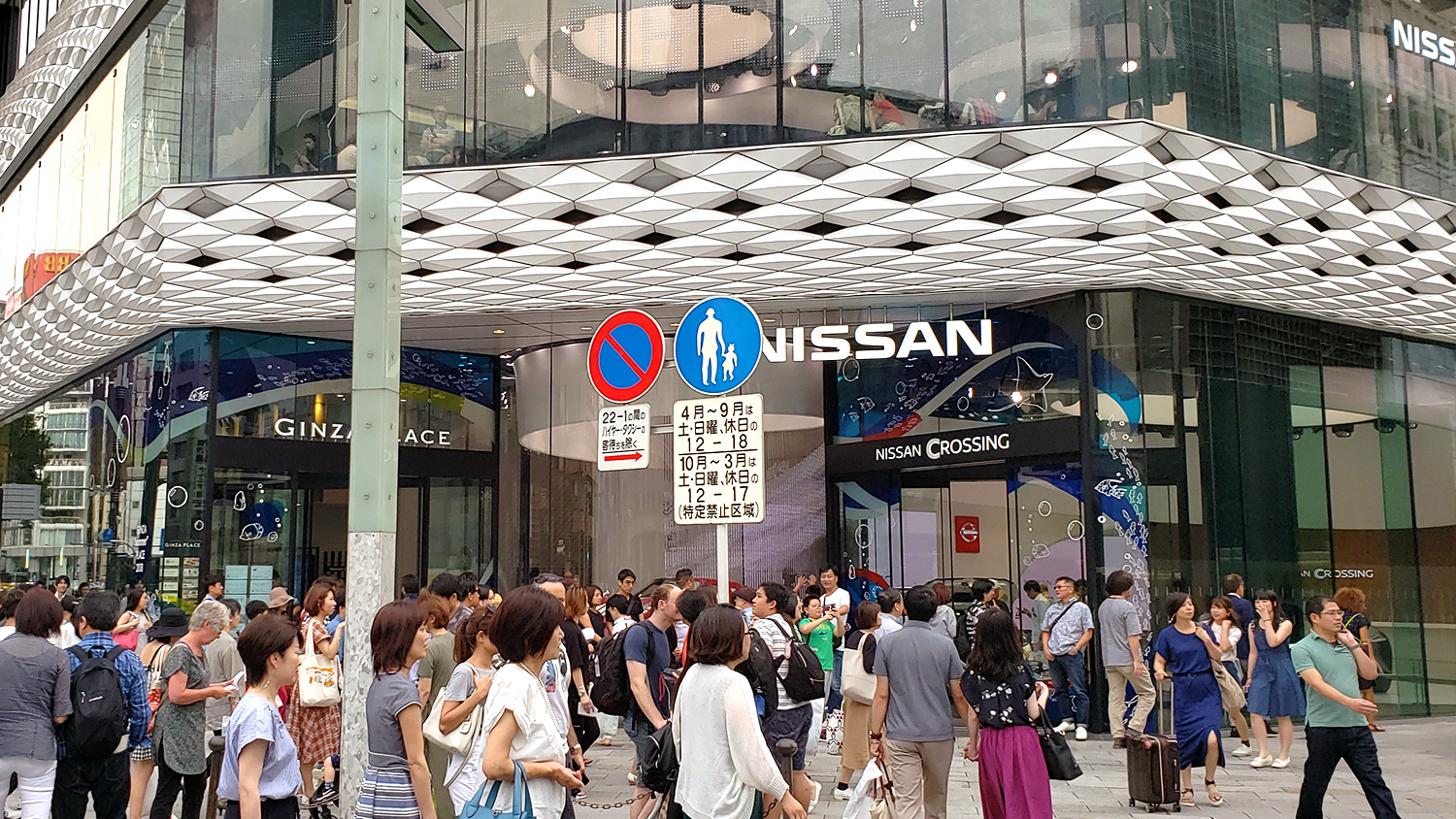 *This information may not be the latest information. We recommend that you contact us in advance or check the official website.
GINZA PLACE
The meshed design of the white with FRETWORK as its motif was impressive appearance was a building where white stands out.
Nissan's showroom "NISSAN CROSSING" and "Sony showroom" are included in the building, as well as kimono stores, event spaces and cafes.

Copyright(C) Tokyo GO! All Rights reserved.