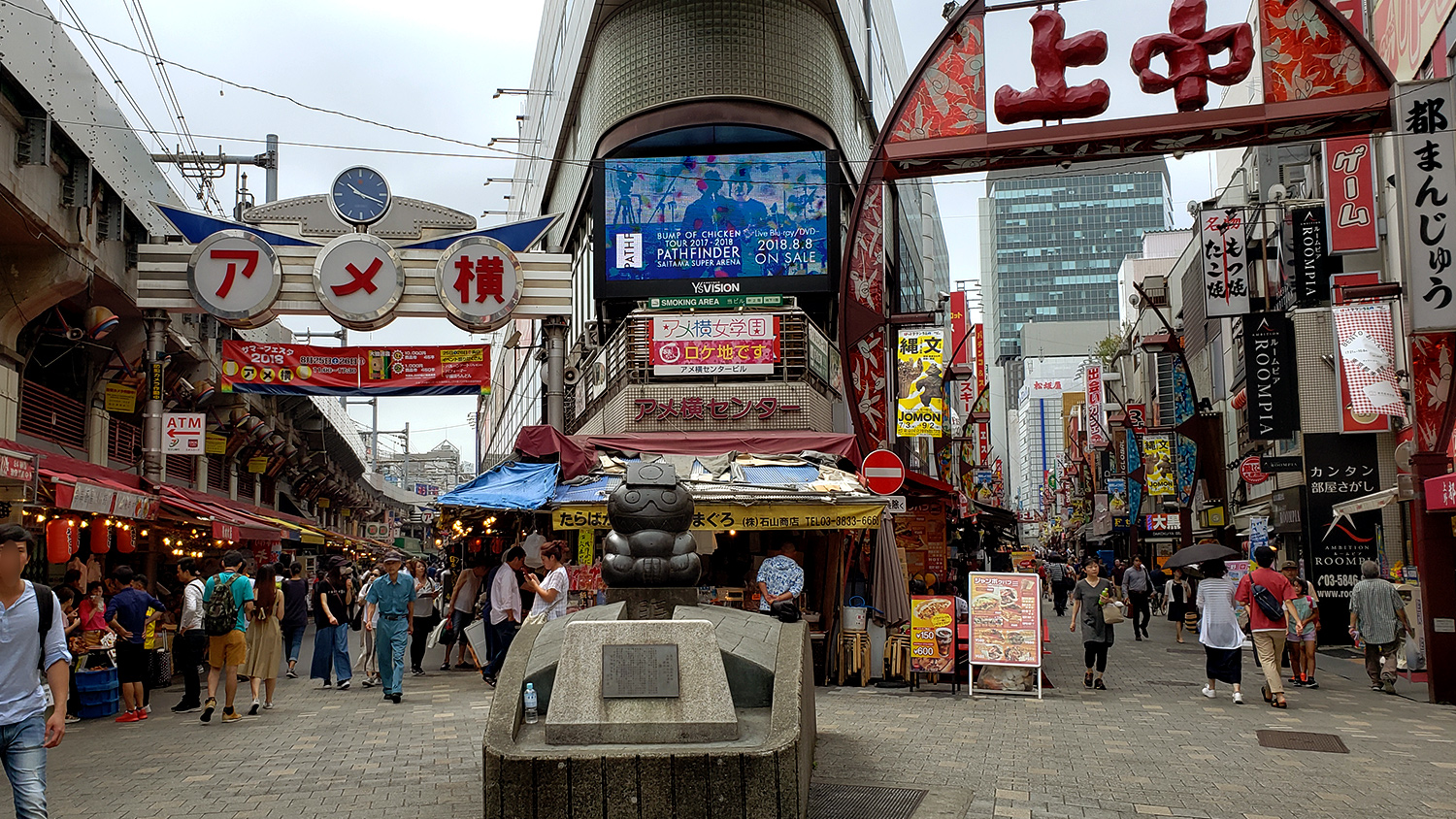 *This information may not be the latest information. We recommend that you contact us in advance or check the official website.
Ameyoko Center Building
Ameyoko Center Building is the origin of Ameyoko.
After the Second World War (1945), Ameyoko was born with a spontaneous Yamiichi which is government unauthorized market by people suffering from extreme food shortages.

In the streets where the atmosphere of Asia drifts, clothes shops, sundry shops, restaurants and other places are lined up.


[Ameyoko Center Building / in Japanese: Ameyoko Center Buil]
Recommend Note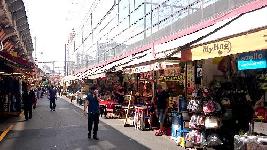 Ameyoko Street
Ameyoko has many street stall, full of Asian atmosphere packed. If you are shopping or meal, you can enjoy an oriental atmosphere! Because, Taiwanese foods, Chinese food, and kebab dishes etc, there are many Asian food s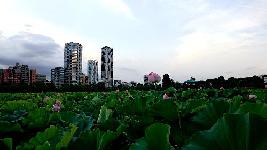 Bloom a lot of lotus flowers in the Shinobasuike Pond.
Here is my favorite place in tokyo. Bloom a lot of lotus flowers in summer. And sometime, There is Antique Market here. Many rarity goods and art is being sold here.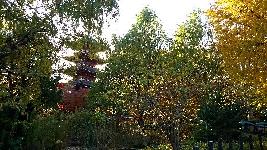 5-Story Pagoda of Ueno Toshogu Shrine.
There is pagoda of Ueno Toshogu Shrine which is called 'Gojyuno-Tou' in Japanese. The height of that pagoda is about 36m. You can see from Ueno Toshogu Shrine and Ueno zoo.
Taito-ku, Tokyo Ueno Park 9-88
Steam Locomotive (SL)
Steam Locomotive is here. This is not working now. But It's very popular with children. The type of this SL is D51 which is most famous type in japan. So It's popular railway fan too.
Taito-ku, Tokyo Ueno Park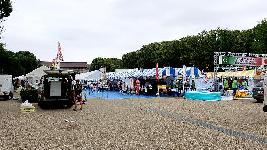 Sometimes, There is a festival at this plaza.
Sometimes, There is a festival of the culture of the world at this plaza. ex) Sri Lanka, Taiwan, Philippines... and more. Of course there is also Japan culture. For example, a ninja. If fortunately it was held a festiv
Taito-ku, Tokyo Ueno Park
Copyright(C) Tokyo GO! All Rights reserved.