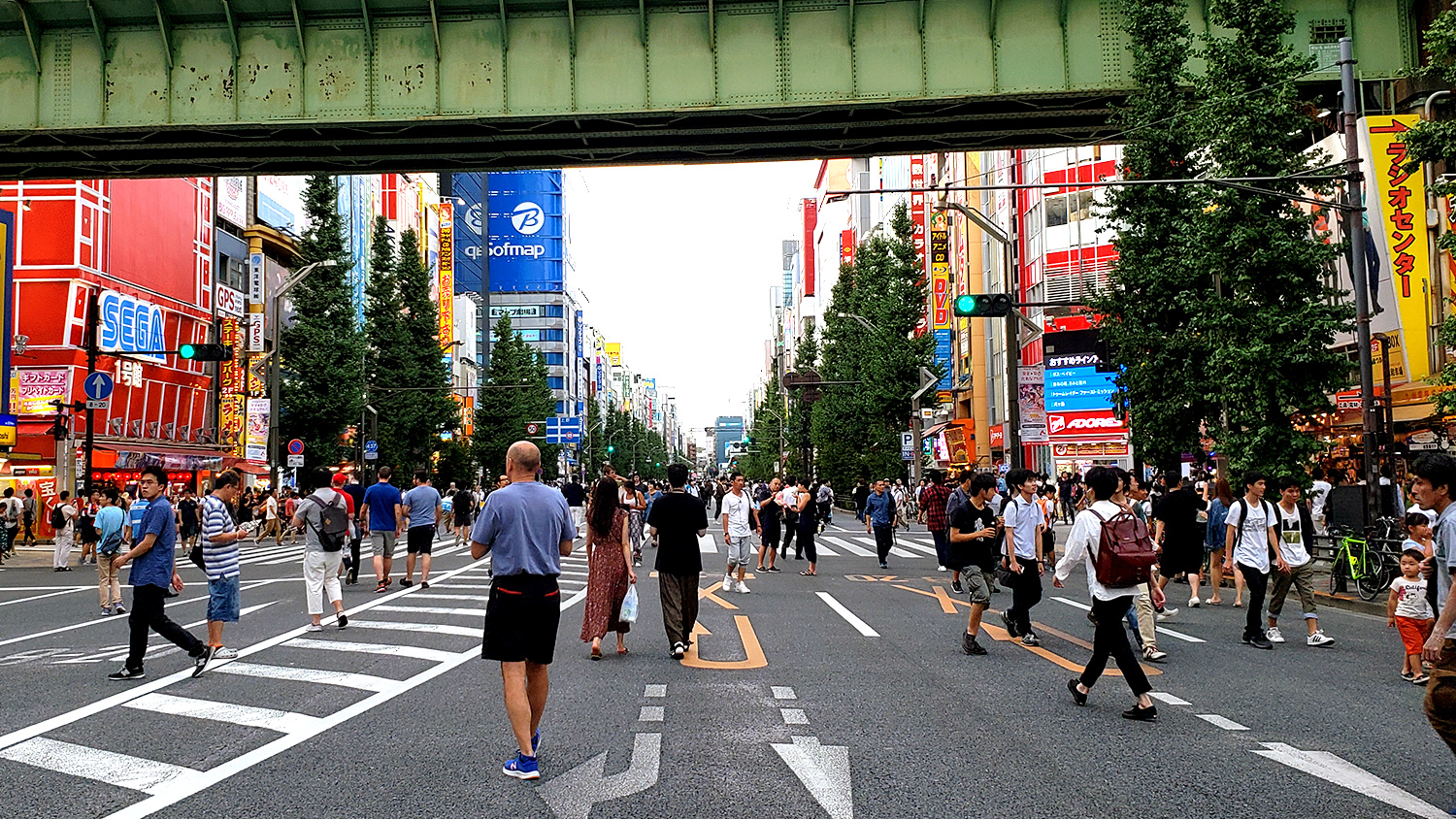 *This information may not be the latest information. We recommend that you contact us in advance or check the official website.
Pedestrian street of Akihabara
The central street in Akihabara becomes Pedestrian street on Sunday afternoon.
It is very convenient to shop because you can go back and forth freely through the road passing through the middle of the electric town.
Recently, I see a lot of tourists who have lots of luggage in both hands.
Copyright(C) Tokyo GO! All Rights reserved.